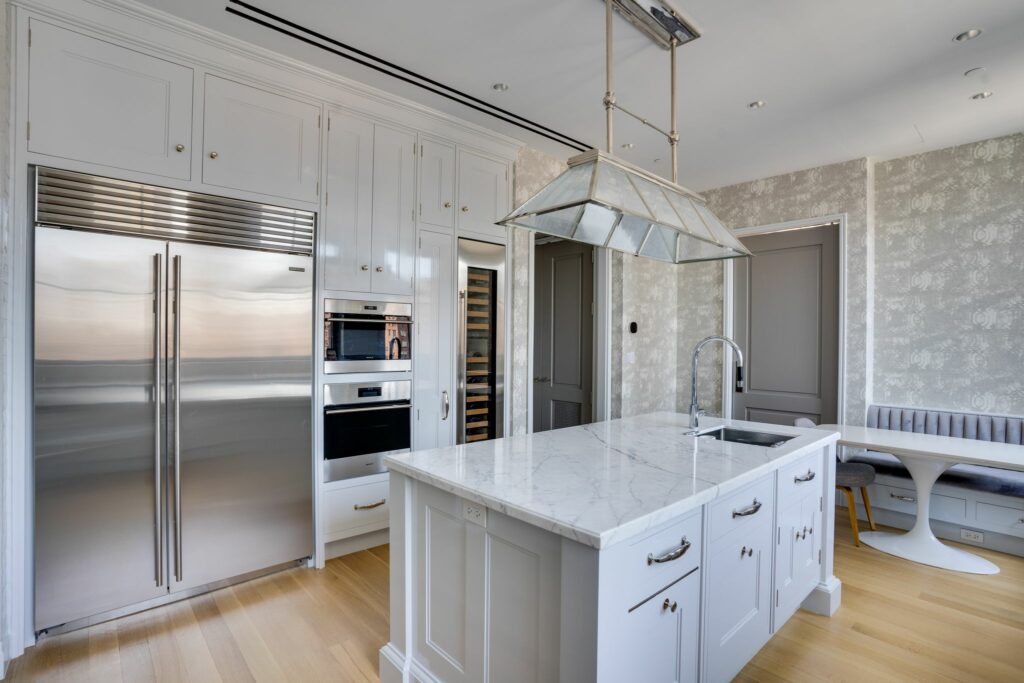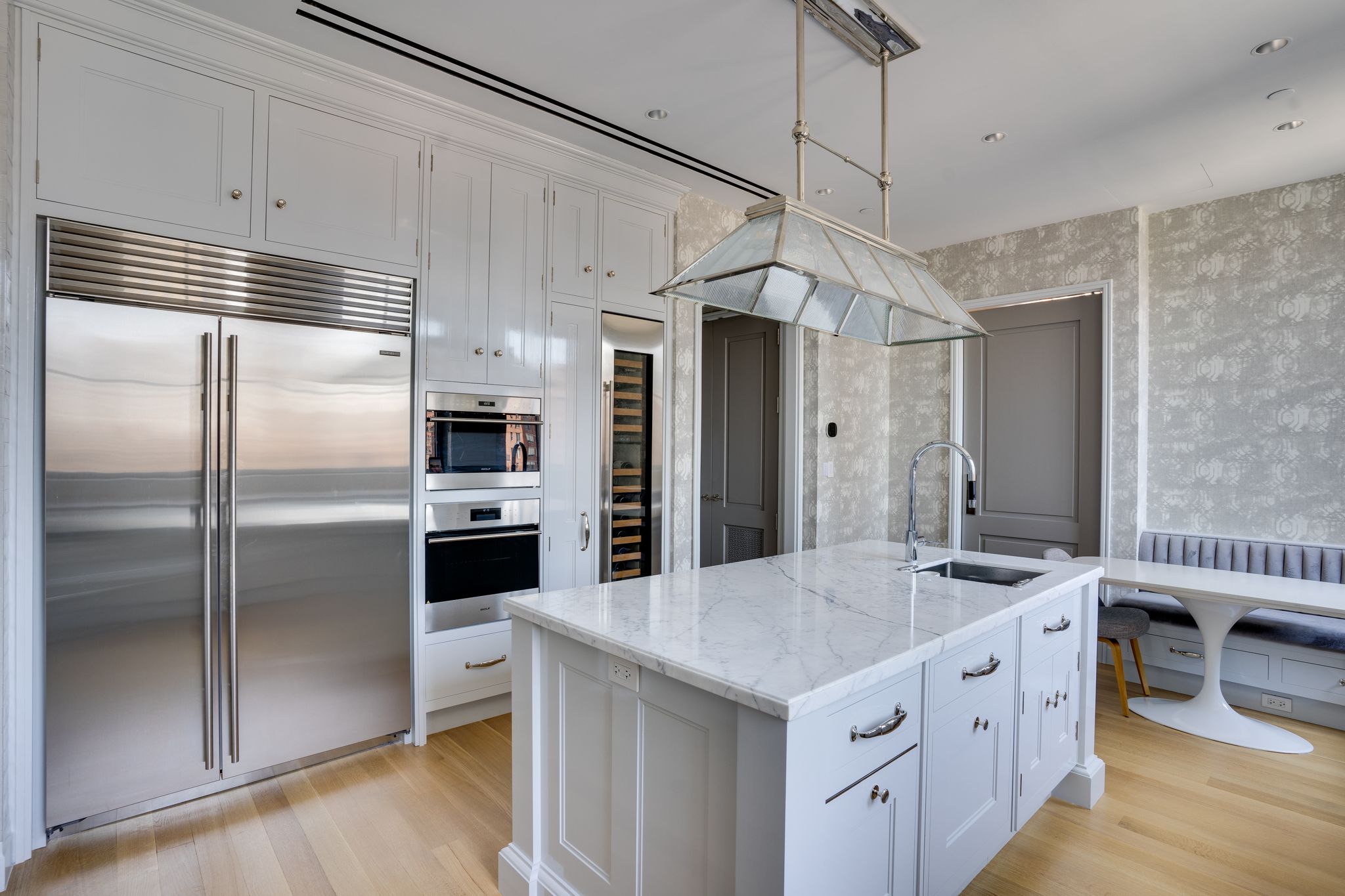 It's impossible for all-white kitchens to ever go out of style. They're just so exquisite. But if you think in terms of cleaning and maintenance, you might not want to go that way. That doesn't mean you can't have a beautiful kitchen. There are some brilliant kitchen trends that'll keep the functionality and vibe of this room spot-on.
If you're excited to make your hub of the home stand out from the rest, keep scrolling.
Kitchen Wallpaper
Gaining steam in the world of kitchen remodeling is the idea of wallpaper. It instantly elevates the look of your kitchen. Wallpapers are also highly versatile. You can go for stick-and-peel or permanent paper that's water-resistant. Plus, there's no shortage of design and color.
If you like to keep it minimal, go for subtle prints with earthy tones. But if you want to make a powerful statement, choose bold patterns and contrasting hues. Graphic prints that mimic the appearance of tiles take the cake. They're great for small spaces that need some character without cluttering the look.
Open Shelving
Let's be honest. When it comes to kitchen storage, more is less. You can't declutter your essential appliances. Nor do you want a counter that looks like an explosion took place. Enter open shelving. The full-fledged storage solution of 2023.
The idea is simple: free up more space by removing the bulky cabinets and replacing them with open shelves. That way, you won't have to keep opening doors and searching for what you need. Plus, your kitchen will look brighter and bigger.
Statement Islands
Did someone say statement islands? If your kitchen has a large central island, give it an eye-catching makeover. Go for bold colors, such as black or navy. You can make it stand out with the help of tile backsplashes and quartz countertops in contrasting tones. If you're adding hardware, like a wine storage rack, gold finishes will help create a luxurious look. You can also go all out with an industrial-style kitchen sink for a more dramatic effect.
Two-Toned Kitchens
The newest kitchen remodeling trend taking Instagram by storm is the two-toned kitchen. It is modern. It is chic. And it's giving all-white kitchens a run for their money. The concept is simple: pick two contrasting shades and paint away. Wall-floor color combinations, wall-wall combinations, and wall-cabinet combinations are great options. Choose dark neutrals and earthy hues, such as navy-white, black-gray, and brown-beige. If you want a more dramatic visual, pinks and greens are making noise.
Curved Corners and Lots of Luxe
A rounded countertop might sound ridiculous, but it will give your kitchen a super luxe look. You can spice things up by adding a different texture to your curved elements. Think wooden details, brass hardware, and velvet upholstery. You can also bring in some stools with interesting shapes and colors.
Ending Note
We have given you a good starting point. Now, it's you who has to spin the magic wand and make your dream kitchen a reality. Pick what matches your vibes something you will love for years to come. Get ready to host and stun.